Recap: Barba Blackmailed! Law & Order SVU
"Know It All" was the title of the Law & Order: SVU episode that aired on April 5, 2017. The SVU unit teamed up with Homicide to catch a serial killer and rapist dubbed "The Second Avenue Strangler" by the press. The guest stars included: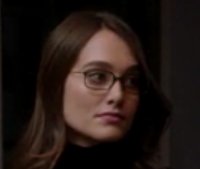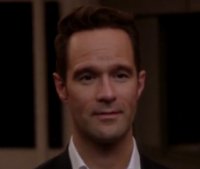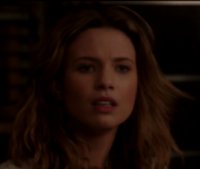 Meredith Travers as Jennifer Knowles, the murder victim; Chris Diamantopoulos as David Willard, her boss and boyfriend; and Megan Murphy as Laura Knowles, her sister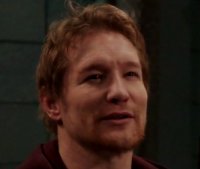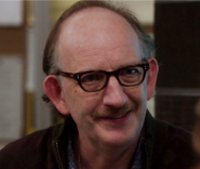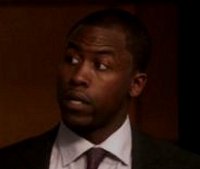 Bill Dawes as Alex Ryan; Max Baker as CSU Tech Colin Bennett; and Jason Bowen as Homicide Det. Marcus Perry
At a company called Attention, Inc. Jennifer Knowles and her boss, David Willard, delivered a pep talk on their new app that enables people to mine valuable private data from the cyberworld. He and Jennifer acknowledged that there are folks that will use this information for nefarious purposes, but that's not their problem: they're selling a tool. It's like people who misuse gun, Jennifer chirps. David tried to get handsy with her after the meeting, but she said she had to meet her sister, agreeing to meet him at her place later.
The next morning, Jennifer's body is found at a construction site and she is presumed to be another victim of the Second Avenue Strangler. Jennifer's sister, Laura, was brought in to identify the body. Laura couldn't understand how this could happen to Jennifer because the Strangler targets women who are drunk and alone at night. Jennifer, she says, never had a drink in her life, although she herself is a recovering alcoholic. Laura also revealed that Jennifer spent the last night of her life with David, intending to break up with him.
David got an onsite call from Carisi and Rollins. After telling them a lot about their personal lives that he has no business knowing, he is told what happened to Jennifer and asked for an account of their breakup. He says it was mutual and amicable and if they are getting any contrary information from Laura, it's unreliable because she has been drinking again. David claims that he left Jennifer at her home and if she went out after that, it was probably to rescue her screwed-up sister.
Later, SVU detectives are called to 86th and East End, where the Second Avenue Strangler is being arrested. Alex Ryan was trying to pick up another girl but she recognized him from the police sketch and texted his picture to the tip line. Ryan is hauled in for interrogation and it didn't take much to get him to admit to the murders, all of them– including Jennifer, and some in Boston. But Detective Benson didn't believe he murdered Jennifer because he didn't come up with any details as he did with the others. Det. Perry was annoyed. They've got a confession but she wants to keep investigating. As far as he's concerned, it's a closed case. But you know Olivia Benson, right? As far as she's concerned, it isn't and as far as we're concerned, now it's just a matter of nailing David Willard.
But David, with the aid of his trusty spyware, is one step ahead of the detectives at all turns. They found rope in Jennifer's apartment and testing proved it to be the rope that she was bound with, and that it's different from the Second Avenue Strangler's rope. Willard blackmailed the CSU Tech Colin Bennett who, after changing his report, become suicidal. Fin had to talk him out of shooting himself while Bennett had a gun in his hand.
Now that they know David is hacking into everything everywhere, Barba sent SVU over to Attention, Inc., while he set about emailing a warrant. But then he got a call and he was blackmailed too! Barba had to recuse himself and at first refused to tell Benson why but later revealed that David hacked his bank accounts and discovered that he sends money to a girl named Antonja. She is the orphan of a heroin addict he used for a witness. To get his strung-out witness on the stand, he had to give her a loan that he knew she would use to buy heroin. She successfully helped him win his case but died of an overdose later that day. David has raised suspicions that Barba pays Antonja for sex. Barba has told the District Attorney the true story but now his future is now in the D.A.'s hands.
The detectives get nowhere worth mentioning until they return to Jennifer's apartment and find out that what happened that night was recorded by the television. David and Jennifer got in a fight and he smacked her so hard that she hit her head and died. David is arrested and pleads not guilty at his arraignment, telling the judge it was an accident, not murder. The judge told him to save it for his trial and set bail at a million bucks, cash or bond.
Benson told Barba that David's attorney was trying to make a deal, but Benson thinks they should try the case unless he pleads to murder. Barba agrees but he has no input because he's off the case. Isn't he really off any case until he is cleared by the D.A.? We didn't get what, if anything, Antonja had to do with this particular case. Also, hacking NYPD, Barba's bank accounts and whatever else was illegal, right? So, David Willard should have been charged with all that mess. Throw the book at him, though in reality, his charge would probably be reduced to manslaughter. Heck, in reality, they probably would have just accepted the Second Avenue Strangler's false confession and Willard would still be merrily hacking away.