Yesterday on the Wheel of Fortune
It's Disney World Week on Wheel of Fortune and we're posting the Bonus Puzzle with the winner's final prize amount. By way of comparison, the Jeopardy! payoff is also included with a link to the recap of that game.
Mon 11-20-17 Wheel: $92,770
On Jeopardy: $31,000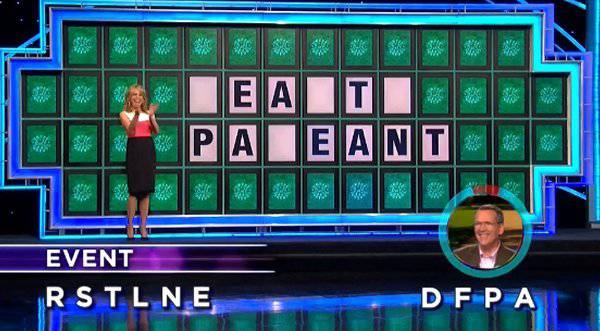 Steve Meyer got a P and 2 A's from his letter choice. Vanna added them to the puzzle and Pat told him to just read it off. He won a Mercedes SUV to add to the $54,420 he collected from the main game. Sweet!
SOLUTIONS: show