Final Jeopardy: State Capitals
Today's Final Jeopardy question (11/17/2017) in the category "State Capitals" was:
A state capital since 1805, its name begins with the last 4 letters of the state's name.
Buzzy Cohen ($0); Alan Lin ($8,800); and Austin Rogers ($6,500) are wrapping up the 2017 ToC today and they will all win Big Bucks. Those amounts after their names are their scores from yesterday's match that will be added to their final scores today to determine who gets $250K, $100K and $50K.

The 3 champs mimed "see no evil, hear no evil, speak no evil" as they were introduced. "I'm dealing with 3 monkeys today," Alex quipped. Perfect!
Round 1 Categories: Starts & Ends With "H" – State by Counties – Monster Mash – Historic Objects – Publishing – Musical Group Names Defined
Austin found the Jeopardy! round Daily Double in "Musical Groups" under the $1,000 clue on the 7th pick of the round. He was in the lead with $1,600, $1,000 more than Alan in second place. He bet it all and he was RIGHT.
On a standard piano, there are 36 of these, sharps & flats. show
Austin finished in the lead with $6,200. Alan was second with $5,600 and Buzzy was last with $2,000. Before the next round began, Buzzy benefited from a reversal (see below). His score rose to $2,800.
Round 2 Categories: Eponyms – Types of Movies – The Body Human – World Theater – 5 Exes – 4 O's
Buzzy found the first Daily Double in "The Body Human" under the $1,600 clue on the 10th pick. He was in the lead with $10,800 at this point, $1,800 more than Austin's lead. "It's Friday," he said, "let's make it a true Daily Double," and he was RIGHT. Gamechanger!
The hip is this type of joint, meaning that a rounded surface of one bone moves within the depression of another bone. show
Alan found the last Daily Double in "Eponyms" under the $2,000 clue with 11 clues left after it. In second place with $10,400, he had $12,800 less than Buzzy's lead. He also went with a true Daily Double and said "Freudian slip." That was WRONG.
These slips of the tongue that bear a man's name include "It is now kisstomary to cuss the bride" show
Buzzy finished with a runaway $25,600. Austin was next with $10,200 and Alan was in third place with $1,600.
NONE of the contestants got Final Jeopardy! right.
Vermontpelier– That would make a nice Wheel of Fortune Before and After puzzle, wouldn't it? Virtual Vermont has the skinny on how this little village became its capital city: "Montpelier was selected as the capital of Vermont in 1805 after considerable squabbling among many towns; there had been no permanent capital since becoming a state 14 years earlier. For a time, the capital alternated from one side of the state to the other. In the end, Montpelier's proximity to the geographic center of the state was a principal deciding factor."
Alan didn't have a response. He lost his $1,200 bet, leaving him $400. His $8,800 from yesterday gave him a 2-day total of $9,200.
Austin went with Indianapolis. That cost him $10,000. His $200 finish was added to yesterday's $6,500, giving him a 2-day total of $6,700.
Buzzy wrote down "What is Love You!" Alex asked if that referred to him and Buzzy shook his head yes. He lost his $1,301 bet, leaving him $24,299. He had zip to add from yesterday, but he didn't need more. Buzzy won the 2017 Tournament of Champions and the top prize of $250,000. Alan got $100,000 and Austin won $50,000.
Alex also said in his intro that this ToC was the most fun of all time and we totally agree. It was a blast! Congrats and thanks to Buzzy and all the ToC players who helped make it so much fun.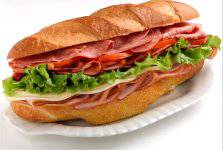 Reversal: Buzzy was dinged on this clue in "Starts & Ends With 'H': ($400) "For lunch, how about this 2-word filler-upper?" They were looking for "hero sandwich." The judges decided Buzzy's ham sandwich response worked too. He got his $400 back plus another $400.
A triple stumper from each round:
STARTS & ENDS WITH "H" ($600) We have a feeling you might know that Merv Griffin once hosted a game show called "Play Your" this
WORLD THEATER ($800) In 1970, the year this actor was made a baron, he played Shylock at the Old Vic
2 years ago: Only ONE of the players got this FJ in "Philosophers"
His last name means a type of burial place and in 1855 that's where he went. show