Supporting Cast of S U C K: Ray Donovan
Here we have some of the actors who appeared in S U C K, the fourth episode of Season 2 of Ray Donovan.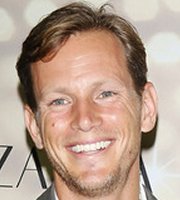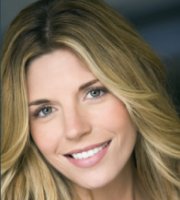 Kip Pardue played F.B.I. Agent Tom Volchek who plays Scrabble with his boss, Ed Cochran (Hank Azaria) and his wife (Sherilyn Fenn). Andrea Bogart is his lovely bride who is obviously on intimate terms with Ed Cochran. We only got to see one 4-letter scrabble word, the episode title, but that was enough to suggest that they are playing Swingers' Scrabble. We hope Mrs. Cochran at least got a double letter square for 20 points.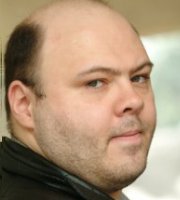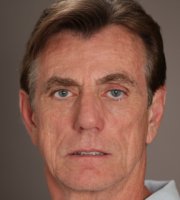 Craig Ricci Shaynak played Tiny, whose love for chicken dinners played a big part in his demise. Why didn't Ray Donovan (Liev Schreiber) tell Tiny that they have chicken dinners in the Maldives? Instead he bought Tiny one, knowing full well it would be his last meal. It was that bumbling idiot, FBI Agent Frank Barnes (Michael McGrady) who took Tiny out and the way he went about it cost a motel guest his life when Tiny landed on top of him and Barnes had to kill him too. Well-known stuntman Chris Doyle played the motel guest. He has met his maker in far more spectacular ways than that! Both he and Liev Schreiber were in Scream 2.
Brian Geraghty appeared as an LAPD detective named Jim who runs into Ray's wife, Abby Donovan (Paul Malcomson), at the gun range. The last time we saw Brian, his character (Agent Knox / Jim Tolliver) was getting his just desserts in the Season 4 finale of Boardwalk Empire in a fight to the death with Eli Thompson (Shea Whigham). Agent Knox lost. Anyway, seemed pretty contrived for him to strike up a conversation with Abby and turn out to be the law. Having just found out that Ray has been unfaithful, Abby is hurt and angry, a desperate combination.
Heather McComb plays Patty, a single mother with a kid named Clifford, who meets Bunchy Donovan (Dash Mihok) at his job at the bike shop. He builds a bike for little Clifford. Where have we seen this single mother hookup most recently. Ah, yes, Dallas, when millionaire Christopher Ewing took up with ranch hand Heather. Well, Bunchy isn't exactly broke even though he's working in a bike shop. He got a million bucks from the Catholic Church last season for his abuse at the hands of the priest that Ray killed in Season 1 (because he abused Ray, too).
Special mention: "Yo no soy marinero, soy capitán" — Rosanna Arquette is still in the credits, providing the voice of the La Bamba dolphin.
Also in the cast of S U C K. The full recap is here:
Vinessa Shaw – Kate McPherson
Wendell Pierce – Ronald Keith
Ann-Margret – June Wilson
David DeSantos – Carlos
Steph DuVall – Shorty
Aaron Fernando – Clifford
James Thomas Gilbert – Bike Shop Manager
John Mariano – Security Guard
Denise Crosby – Deb
Heather McComb – Patty
Troy Romzek – Jackson
Aaron Fernando Clifford
Jose Chavaez La Playa Manager
Lucia Sullivan Ezra's Secretary
Henry Miller FBI Agent #1
Cast of next episode: Irish Spring