Kato Kaelin is Not Happy With the Milwaukee Brewers
Former O.J. Simpson houseguest Kato Kaelin is not happy with his hometown Milwaukee Brewers. The Brewers were in first place by 5 and a half games at the All Star Break, but went into a tailspin after that culminating in a disastrous 2-8 road trip that ended with a 15-2 drubbing in Washington. Kaelin is not shy about voicing his displeasure on Twitter. The players, manager Craig Counsell, and team owner Mark Attanasio have all drawn the ire of Kaelin: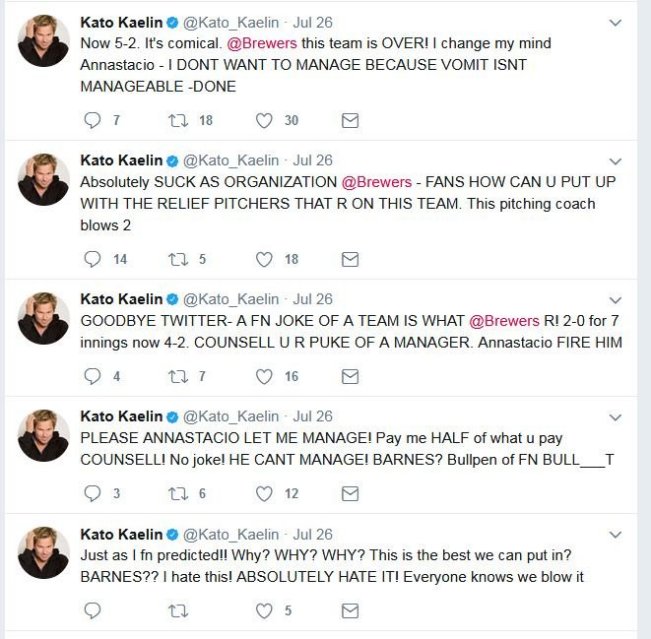 More examples you say? Here you go: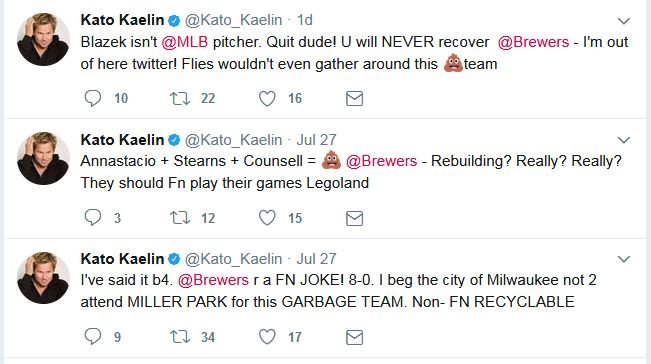 The Brewers return to Miller Park for a three game weekend series against the resurgent Chicago Cubs July 28-30th. The now 1st place Cubs have been as hot as the Brewers have been cold, losing only twice since the All Star Break, so Kato may completely lose his shit again this weekend. Speaking of the Cubs, general manager Jed Hoyer is among those who have taken notice of Kato's tirades and reportedly finds them "amusing".