Secret Life's Last Stand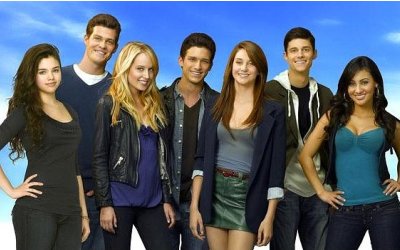 Secret Life of the American Teenager wraps up its fifth season and the whole show beginning this month with "To Each Her Own" and "Untying the Knot." How will the saga of Ricky and Amy's never-ending trip to the altar conclude?
Daren Kagasoff, who plays Ricky, said at a press conference that he is very pleased with the way his character's story ends and he believes that fans will be too.
Shailene Woodley, who plays his love interest and baby mama, said that "Secret Life" wasn't realistic in an interview about her latest movie, "The Spectacular Now," which came out in January,
Ken Baumann, who plays Ben Boykewich, the guy who married pregnant Amy knowing she really wanted Ricky and who has never ceased to love her, says that "… Ben was a true obsessive … with that romance, he'd either jump off a bridge, end up murdering her, or marrying her," but he revealed that he was glad "Secret Life will wrap up in a safe, non-murderous way."
We're more interested at this point in what will happen to the actors post-Secret Life than we are in the characters, to tell you the truth.
Baumann, 23, has a role in an upcoming TV movie, "Call Me Crazy: A Five Film" starring Brittany Snow and Jennifer Hudson. It is due to air in May 2013. The 21-year-old Woodley has several movies coming up, most notably a role in The Amazing Spider-Man 2 as Mary Jane Watson. 19-year-old India Eisley, who played Ashley Juergens, Amy's snotty little sister, is in the Angelina Jolie vehicle "Maleficent" (2014). India plays young Maleficent.