Nucky Thompson: Season Two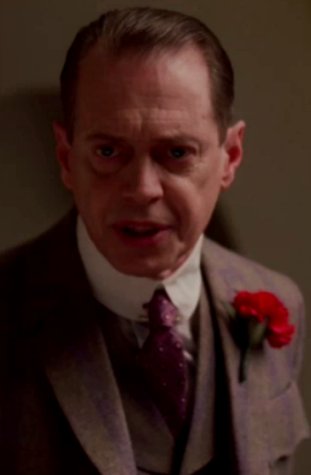 Nucky Thompson (real name: Enoch L. Thompson) is the main character in Boardwalk Empire. In Season 2, Nucky's dominance faces serious challenges.
Favorite BE Characters:
Vote for Nucky
Nucky is portrayed by actor Steve Buscemi, also known for his roles in:
Rampart (2011)
The Chosen One (2010)
30 Rock (2007-2009)
I Think I Love My Wife (2007)
Romance and Cigarettes (2005)
Atlantic County Treasurer, Nucky Thompson, is in a whole lot of trouble in Season 2 of Boardwalk Empire, and it isn't as easy as it seems to get out of it. Many characters who were allies in Season 1 are now adversaries, including his brother, Eli.
Family:
Father: Ethan Thompson (1839-1921) (Tom Aldredge 1928-2011)
Mother: Eleonore Thompson (1848-1903)
Wife: Mabel, deceased (suicide)
Son: Enoch, Jr., died in infancy
Brother: Eli Thompson (Shea Whigham)
Sister: Susan (mentioned in Georgia Peaches)
Associations:
Assistant, Manservant: Eddie Kessler (Anthony Laciura)
Business: Chalky White (Michael Kenneth Williams)
Business: Johnny Torrio (Greg Antonacci)
Business: Arnold Rothstein (Michael Stuhlbarg)
Business: John McGarrigle (Ted Rooney)
Assistant, Muscle: Owen Sleater (Charlie Cox)
Political Connection: Ed Bader (Kevin O'Rourke), Mayor of Atlantic City
Political Connection: Harry Daugherty (Christopher McDonald)
Lawyer: Isaac "Icky" Ginsburg (Peter Van Wagner)
Adversaries:
Jimmy Darmody (Michael Pitt)
Agent Van Alden (Michael Shannon)
Commodore Louis Kaestner (Dabney Coleman)
Esther Randolph (Julianne Nicholson)
Clifford Lathrop (Curt Bouril)
Ward Bosses/Alderman (See Season One)
Lover:
Margaret Schroeder
Season One :: Season Two
13. 21: Living with Margaret Schroeder and her kids doesn't keep Nucky from all-night partying at all. He arrives home at breakfast to learn that Teddy has been bad at school. Later when he finds out the boy was lighting matches at school, he tells Teddy to behave and gives him some spending money. Nucky and his brother, Eli, visits Chalky White to tell him how serious a problem it is that he has shot a white man, even though he was with the Ku Klux Klan and they killed 4 of Chalky's people. Nucky gives two different speeches each designed to placate its audience.
Nucky meets with his ward bosses and a local businessman to discuss road-building using Mayor Bader's construction business and gets a healthy kickback that he stashes in his office. Nucky advises Jimmy not to trust the Commodore. Nucky is arrested for election fraud.
14. Ourselves Alone: After advising Chalky White to be patient about his own release form jail, Nucky gets sprung. Only Mayor Bader comes to a meeting called by Nucky. Ward Boss Fleming fills Nucky in on his adversaries. Eli calls and Nucky offers him a chance to return to his flock. At home, Nucky and Margaret entertain John McGarrigle, an Irish nationalist seeking money to help his cause in Ireland. Margaret surprises Nucky by producing his missing (and incriminating) ledger book and cash.
15. A Dangerous Maid: Al Capone pays Nucky a visit with some bad news. Nucky confronts his enemies at Babette's.
16. What Does the Bee Do: Nucky uses Owen to take care of the competition and makes a deal with Arnold Rothstein.
17. Gimcrack and Bunkum: Nucky invites Jimmy to make a speech at  the Memorial Day Festivities. Harry Daugherty is in town to repay Nucky the favor he owes. Eli realizes he's on board a leaky ship and wants to return to the fold but Nucky doesn't like his reasons.
18. The Age of Reason: At Mayor Bader's birthday party, a way to get Nucky's election-rigging case moved to Federal court dawns upon Icky Ginsburg. Margaret finds the method rather distasteful when Nucky crows about it.
19. Peg of Old: As a plot hatches to kill Nucky, he is promoting the Dempsey/Carpentier fight. He finds out Lucy is a  new mother and Van Alden is the baby's father. After Jack Dempsey makes a speech at Babette's, someone steps out of the crowd and shoots at Nucky.
More Boardwalk Empire characters: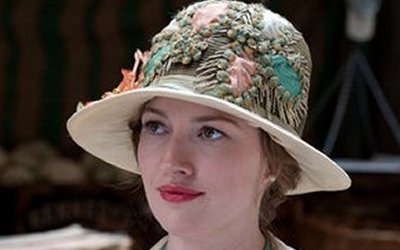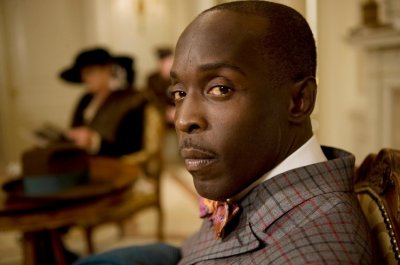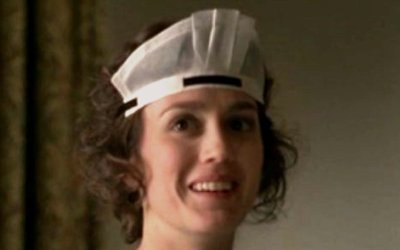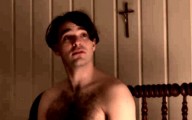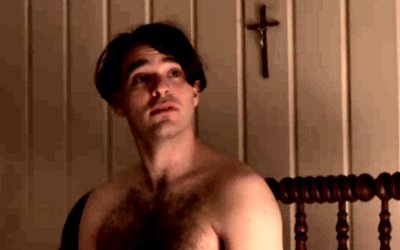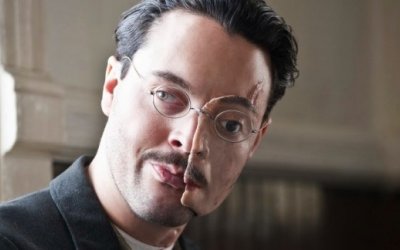 20. Two Boats and a Lifeguard: Ethan Thompsons dies. Nucky decides to step down as Treasurer, but he still plans to dominate the bootlegging business. Just before he resigns his office, he encourages Chalky White to stage a worker's strike and cripple the town during tourist season.
21. Battle of the Century: Nucky goes to Ireland with Owen to do business with McGarrigle who chooses stands in the way of progress, but not for long. Nucky learns of a crisis at home.
22. Georgia Peaches: As real Irish whiskey arrives in New Jersey, Nucky's opposition soon finds itself crippled. Nucky and Margaret deal with Emily's illness and diagnosis. Nucky gets a new attorney and attempts to take care of Teddy's need for attention. The boy recalls how Nucky set fire to his father's home.
23. Under God's Power She Flourishes: The outlook from Nucky's attorney is dim, until they learn some interesting info from an unlikely source. Margaret poses a threat to Nucky.
24. To The Lost: Jimmy Darmody tries to make things right with Nucky; Eli agrees to Nucky's terms; Margaret accepts a proposal from Nucky, and Esther Randolph's case falls apart.