Charlie Cox on Owen Slater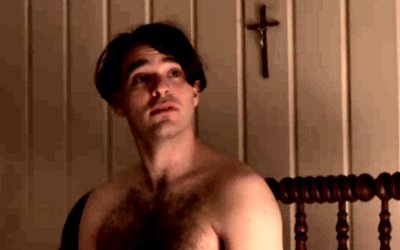 We've only seen a little bit of Charlie Cox as Owen Slater so far in Season Two of Boardwalk Empire and already he's managed to blow up Jimmy and the Commodore's plans (and $70,000 worth of illegal liquor) and crawl in the sack with Margaret's maid, Katy (Heather Lind) and make her squeal so loud, it woke Margaret up.
In a Q&A with the New York Times back in September, Charlie Cox described his character: "He's entirely fictional, which is kind of frustrating because half of the characters are nonfictional, so it's the actors who have fictional characters who are perpetually in fear of being killed off …"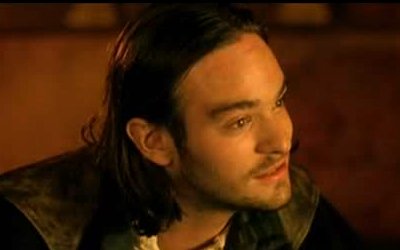 The 28-year-old actor, who is actually English, says it's his first stint as a regular in a television series although he has starred in movies like "There Be Dragons" (2011) and "Stardust" (2006). He also had the role of Lorenzo in "The Merchant of Venice" which starred Al Pacino and Jeremy Irons.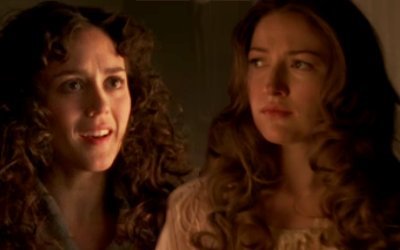 Margaret heard Katy's scream and went out to investigate but Katy told her she didn't hear anything and only came out in the hall because she heard Margaret out there. Then she went back and told Owen that Margaret thinks she's "pinching the silverware" and she ought to with what she's getting paid. It's not going to take much for Margaret to figure out what's going on, having been a parlor maid herself and undoubtedly entertained male company herself. She probably had a crucifix over the bed, too. And did you notice that Owen was smoking in Katy's room?
It's interesting the predictions being made this season, like Owen will end up in bed with Margaret. We can't see that right now ourselves. We've also seen speculation that Richard Harrow might hook up with Jimmy's wife Angela. After what happened to Robert Dittrich last season, we hope not.
But we do hope the Owen Slater character doesn't get killed off. They didn't delve much into Richard Harrow's character in Season 1 and now they are bringing it out more, so maybe Owen will still be around for Season 3.
UPDATE: Well, well … we find out in The Age of  Reason that Margaret has been having impure thoughts about Owen. And for some reason, she chooses to tell that in confession to Father Ed Brennan, when she's been told by Sister Bernice that Brennan and Nucky are friends.