Roberta should have went to church instead
Published on December 1, 2012 by VJ · No Comments
Katy Wright-Mead appeared in 2 episodes of Boardwalk Empire Season 3 as Roberta, a waitress at the diner Gyp Rosetti frequented in Tabor Heights. In her second appearance, Roberta was killed when Bugsy Siegel busted in the room where she and Gyp Rosetti were engaged in rough sex. Rosetti shielded his body from Siegel's bullets with Roberta's body.
Somehow that qualifies her to be called a "recurring" character on Boardwalk Empire.
Well, there were other actors who were bumped in the same episode they showed up in. so Roberta at least got an extra scene in a separate episode out of it.
Who All Else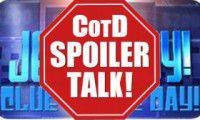 Here is the NY Times Clue of the Day for Friday's game. You can talk about the clue ...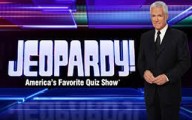 Here's are the list of Season 31 contestants who qualify for the TOC with links to the last ...
Recent Comments
Tags