Jeopardy! Category: The Cinema of Bradley Cooper
Jeopardy! devoted a whole category to films that actor Bradley Cooper has appeared in in the June 20, 2016 match.
Joe Mulder ran the category, answering the first clue, then going to a different category. When he got back to it 7 clues later, he polished off the rest of them. "You're a big Bradley Cooper fan," Alex Trebek said. Joe thanked him and said his wife is an even bigger Cooper fan.
The clues were in the Jeopardy! round and did not include any images or videos, but we couldn't resist (especially on the $1000 clue):
($200) In this 2014 film a doctor tells Cooper's character that "The Navy has credited you with over 160 kills"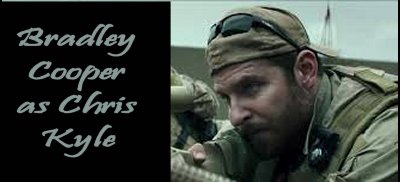 ($400) This 2009 film about a bachelor party in Las Vegas & its 2 sequels all star Bradley Cooper as Phil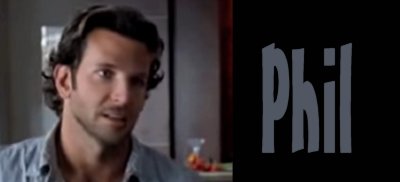 ($600) Cooper supplied the voice of Rocket, a gun-toting talking raccoon in this hit film

($800) Cooper played Face in this 2010 film based on a TV series; the original TV actor, Dirk Benedict, had a bit role in the film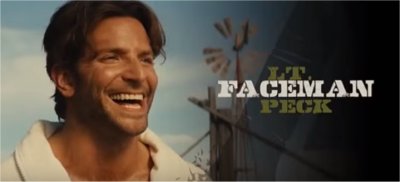 ($1000) Bradley said he "fell in love with" the curls he wore in an Oscar-nominated role as FBI agent Richie DiMaso in this film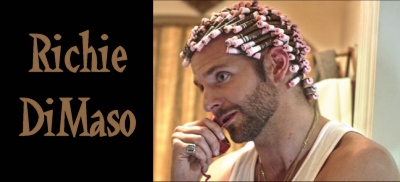 Here are some prior Jeopardy! clues on Bradley Cooper:
4/15/2016 TV SHOWS BASED ON MOVIES ($2000) A man can use all of his brain due to a drug called NZT in this series based on the Bradley Cooper film of the same name
10/16/2015 ON BROADWAY ($800) Bradley Cooper won rave reviews for his recent portrayal of the severely deformed John Merrick in this drama
3/27/2012 2010s TV ($400) Bradley Cooper"… You. Were. Amazing. When you visited James Lipton on this Bravo series (& you're an alum, as well… marvelous)
2/11/2010: ACTORS & ACTRESSES $400: This "The Hangover" actor has been linked romantically with Renee Zellweger