Jeffrey Wright Talks Valentin Narcisse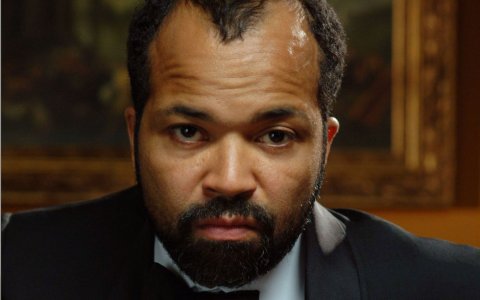 Jeffrey Wright makes his first appearance as Dr. Valentin Narcisse in the second episode of Season 4 of Boardwalk Empire, "Resignation." His character, he says, is "based on a guy named Casper Holstein, very loosely based or a distorted version of Casper Holstein with a lot of the benevolence sucked out of him."
In an interview with Ron Bennington on Interrobang.com, Wright explains: "Casper Holstein was the biggest numbers runner in Harlem in the early 20′s and was making millions of dollars a year — was a philanthropist on the level of the Carnegies and advocating on behalf of the rights for the Virgin Islands."
Holstein is sometimes called "The Bolito King" and credited with inventing the numbers game in Harlem, which is where he made his money. There is a segment devoted to Holstein in Playing the Numbers: Gambling in Harlem between the Wars
, which says that he was not an ostentatious kind of guy — quite the opposite. He went to great lengths to stay out of the public eye. He was a generous philanthropist and did do an awful lot to improve educational opportunities for Harlemites. Langston Hughes wrote that one of the first poetry prizes he won was financed by Holstein.
Wright goes on to explain why someone like Valentin Narcisse would think he was superior to a man like Chalky White (Michael Kenneth Williams).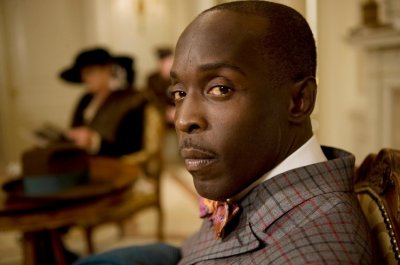 He says that Caribbean immigrants had an advantage over American blacks because of a better educational system. "He's not someone who is rural. He's not someone who is uneducated. He has expectations about his place in society, whether he's in Harlem or he's in Atlantic City or, frankly, whether he's dealing with black folks or white folks."
Be that as it may, Chalky White is a pretty popular character on Boardwalk Empire and we're not too sure his fans will cotton to any character treating Chalky like a peasant. Chalky's insecurities in that area have been shown in prior seasons with his interactions with his daughter's suitor, so it should prove to be more than an interesting dynamic. You might say it could turn out to be a deadly dynamic.