Ashton Eaton Repeats as Olympic Decathlon Champion
Defending Olympic decathlon gold medalist Ashton Eaton was favored to repeat as champion of the grueling event and the 28 year old from Oregon did not disappoint. Eaton closed it out with a third place finish in the final event, the 1500 meters, holding off the eventual silver medalist Kévin Meyer of France.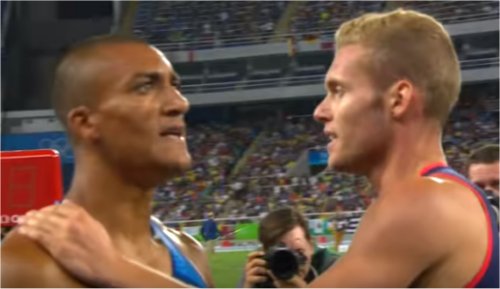 Eaton became the second American to repeat as Olympic gold medalist in the decathlon (Bob Mathias in 1948 and 1952). The only other repeat winner was Great Britain's Daley Thompson in 1980 and 1984.
Eaton's victory was part of another good day in track and field for the U.S. team. In the men's shot put, Ryan Crouser took the gold with an Olympic record throw of 22.52 meters, while teammate Joe Kovacs was the silver medal winner. Kerron Clement won the men's 400 meter hurdles, and Dalilah Muhammad won the women's 400 meter hurdles.