Scary Michael Shannon Gets Scary General Zod Role
Warner Bros. has announced that Michael Shannon has been cast as General Zod in director Zack Snyder's "Man of Steel." The 35 year old actor portrayed Federal Agent Nelson Van Alden in Season One of HBO's "Boardwalk Empire." If you were watching that, you can't deny he was a pretty scary dude in that.
So far, Amy Adams has been cast in the role of Superman's love interest, Lois Lane. Superman's foster father, Jonathan Kent, will be played by Kevin Costner, and Diane Lane will play Martha Kent. English actor, Henry Cavill, who is 27, will portray Superman.
Zod is a Kryptonian, like Superman. On Krypton, he commanded armed forces. Zod has powers and abilities equal to those of Superman, but he is, of course, much more interested in destruction than "truth, justice and the American way." Zod appeared in many DC comics. Terence Stamp played the villain in Superman (1978) and Superman II (1980).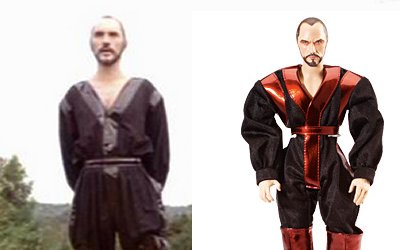 Snyder describes Zod as "not only one of Superman's most formidable enemies, but one of the most significant because he has insights into Superman that others don't. Michael is a powerful actor who can project both the intelligence and the malice of the character, making him perfect for the role," Zack Snyder said.
Michael Shannon also played mentally troubled John Givings in "Revolutionary Road" (2008). He was nominated for a best supporting actor Oscar for his performance.
Hollywood has obviously taken notice of Michael's excellence at playing warped characters because he also has the role of notorious contract killer, Richard Kuklinski, known as "The Iceman." In a series of documentaries, the 6′ 5″ Kuklinski claimed to have murdered over 250 people in cold blood, matter-of-factly providing details of many without a hint of remorse.