Jeopardy! Store Re-Opens in Time for the Holidays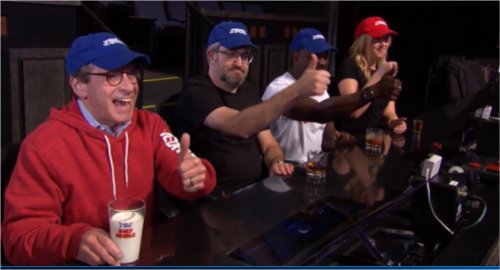 Maybe you caught the commercial before Final Jeopardy! tonight or maybe you happened to see the announcement on Jeopardy.com. Either way, then you know that THE JEOPARDY! STORE IS BACK and there are a lot of fabulous new items that you can get for the Jeopardy! lovers on your gift list.
They've got Future Jeopardy Champion onesies for babies and tee-shirts for kids; Jeopardy! caps, shirts and sweatshirts for adults, coffee mugs with the Jeopardy! logo and even a pint glass that says "Make it a true Daily Double." See all their new arrivals here.
In addition, Jeopardy! recommends getting Amazon Echo so you can play the daily J!6 clues with their free app. There are a variety of apps and Jeopardy games available on Amazon.
See more recommendations from Jeopardy! on J!Buzz