Hurricane Harvey: Houstonians Grateful for Outpouring of Help
As all of you know, Hurricane Harvey has wreaked incredible devastation on the city of Houston, Texas, home to some 4 million people, including myself. The immediate area where I live was largely spared. We didn't lose power throughout the duration of the onslaught and the amount of water that got in our home was negligible compared to flood waters destroying many homes, including friends and family. Here is what Westheimer Parkway (just a mile away from here) looked like on Thursday.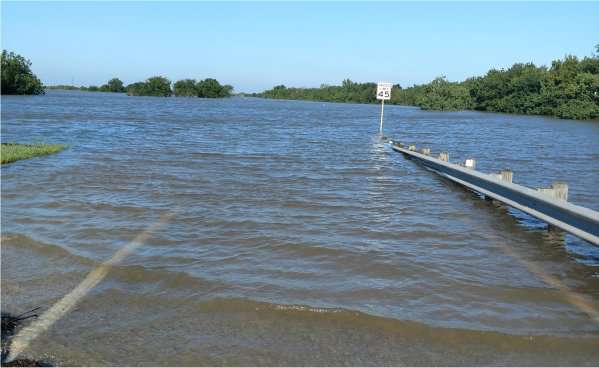 It's not just Houston. Before Harvey dumped unprecedented amounts of rain here, it caused extensive damage in the Corpus Christi area and after it left Houston, continued on to the Texas/Louisiana border bringing even more flooding. The death toll is rising and I wonder if, when the final count is in, they will include people who perished, even though their homes were safe, because they were unable to get emergency medical care. We'll be seeing the fallout from Hurricane Harvey for a long time as this entire area recovers.
What I really want to shine a light on is the outpouring of help that Texas has received from other states in the nation, both near and far. Rescue workers have been dispatched from states as close as Oklahoma to as far away as New York. Civic organizations as far away as Wisconsin have organized drives to send basic hygiene supplies like soap, toothpaste and toothbrushes, diapers and school supplies. The response has been so swift and enormous that many warehouses, like our local WHAM (West Houston Assistance Ministries) are full to capacity. They have no place to put any more supply donations and have asked local churches to act as temporary distribution centers.
As you may have also heard on the news by now, Houston Texans' gridiron star, J.J. Watts, started a fund-raising effort with a goal of $200,000 that has now topped $15 million. All the selfless giving of donations and supplies from people all over the country, and all the prayers and concerns for our well-being and recovery here in Houston means so much, much more than I can even express. I think I am speaking for a great many people in this city when I say that I will forever remember the generosity and caring of Americans across the country during this time.