Empire: Cast of "A High Hope for a Low Heaven"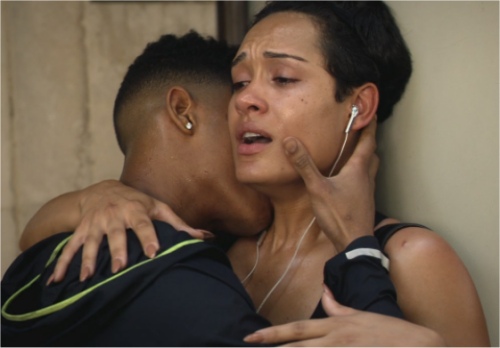 Hakeem was returned to the fold in the November 4, 2015 episode of "Empire" after his parents anted up $40K but not before he got smacked hard in the face with a pistol for trying to shoot off his mouth. Unable to defend himself, the bigger blow was to his ego and he lashed out at his parents after a pitstop at Anika's to reaffirm his manhood. Check out the nails. That's what happened to Hakeem's back.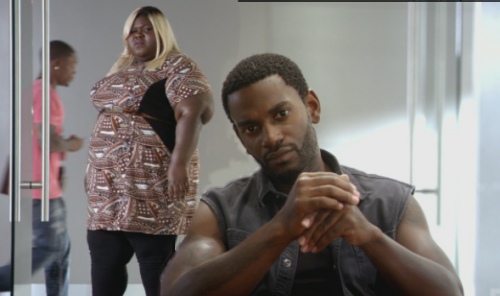 Mo McRae played Becky's boyfriend, J Poppa, a rapper who made the cut on the Gutter Life label after his character assessment with Andre. The J stands for Job and he's a preacher's grandbaby, so that was the significance of the Poppa part. Andre has totally forgotten his father's admonition to check his faith at the door and seems to think he is going to get rid of Freda Gatz.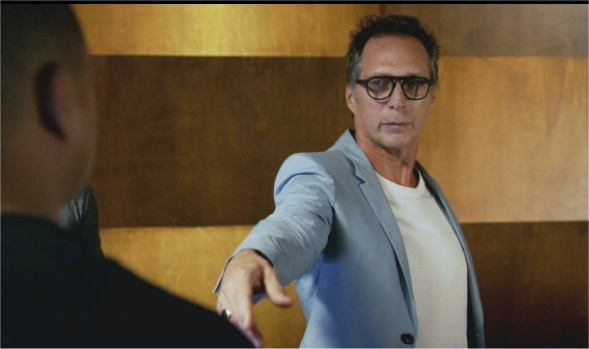 William Fichtner played Jameson Hinthrope, a rich executive brought in by Jamal to help repair the damage that Empire has done by billing him as a gay artist. That has cost him a booking at the Staples Center. Jamal informs Lucious that he is an artist and he is gay but he is not a "gay artist." Jameson is also gay and, it turns out, has had his own experience with Lucious' homophobia. "The day I found out that Lucious Lyon had a gay son is the day that I knew," he crowed, "I knew right then and there– there was a God." Jameson still plans to taunt Lucious every chance he gets, as evidenced by the limp wrist gesture he made when offering to shake hands with Lucious.
And yeah, that happened and a lot of people are saying that they knew it! They knew Laz was a shady dude and set up that whole kidnapping thing now that the confirmation is out there. But we went on record with our suspicions about him two weeks ago. Ha! HA! Also, in this episode, you had to know that the confrontation with the kidnappers would not have gone down like that unless someone else was pulling their strings. But Cookie is just too full of herself and determined to prove that she doesn't need Lucious to keep the wolves from the door to realize that she is getting in bed with the wolf. A rookie on the block, indeed.
More Notes:
Lucious told Cookie that he didn't want her back, he only wanted Hakeem and to achieve that end, he offered a song he wrote, Boom Boom, Bang, Bang, to Hakeem with "no strings." Hakeem wouldn't bite.
Then Lucious took the song to Freda Gatz who ran after she lost her temper at the showcase and kicked a heckler in the face. Lucious told Freda that he identifies with her more than his own 3 sons because they both lost their parents early. We don't believe that anymore than his "no strings" offer to Hakeem, but Freda did.
Hakeem suffered from PTSD and couldn't get his act together for real. He kept hearing the music wrong. Although the pep talk that Andre and Jamal gave Hakeem was a touching moment, it didn't help as much as what Laura (Jamila Valezquez) did on stage. When the big moment for him to rap live with Mirage a Trois (aka Destiny's Problem Child) came, Hakeem began to have another meltdown, but Laura sang him into focus. Lucious was so happy when he saw Hakeem falling apart. When it came together, his malicious smile disappeared and he left. Sickening.
Anika came to the after-party to see Hakeem who had not returned any of her calls. Hakeem blew her off while Laura watched them closely. Oh, Anika, learn your lesson, girl.
The Stars of Empire:
Terrence Howard – Lucious Lyon
Taraji P. Henson – Cookie Lyon
Bryshere Y. Gray – Hakeem Lyon
Jussie Smollett – Jamal Lyon
Trai Byers – Andre Lyon
Also in this episode:
Grace Gealey – Anika Calhoun
Gabourey Sidibe – Becky
Adam Rodriguez – Laz Delgado
Ta'Rhonda Jones – Porsha
AzMarie Livingston – Chicken
Jamila Velazquez – Laura
Yani Marin – Carmen
Raquel Castro – Marisol
Bre-Z – Freda Gatz
Victor Almanzar – Big Heavy
Makaylo Van Peebles – A&R Rep #1
J Salome Martinez, Jr. – Driver
Phillip Edward Van Lear – Dr. Kippelman
Prince Eazy – P-Busta
K.J. – Heckler