Shameless: Cascading Failures Recap
Published on February 25, 2013 by the boss · No Comments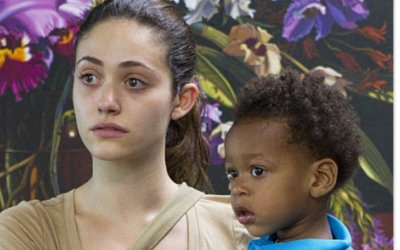 As predicted, the 2/24/2013 Season 3 episode of Shameless (Cascading Failures) wasn't exactly a barrel of laughs, what with the kids being carted off by Children's Protective Services. Carl had his moments, but poor Deb got the short end of the stick.
Fiona had to round up Frank to file a petition to get the kids back, because her maternal grandmother could barely remember her own daughter's name, nevermind where she is. Frank didn't know that Fiona found Aunt Ginger's bones so he was getting ready to skip town. Sheila asked him to babysit Hymie and Frank just left the poor baby there and split with his duffel bag.  That was awful, but when Frank does something terribly amoral, immoral or just plain heinous, you kind of just think… well, he's a derelict, what do you expect?.
Which bring us to Veronica and Kev. They're not derelicts and they were doing some pretty heinous stuff in this episode. The turkey baster plan to impregnate V's mom did not work.  After considering alternative solutions, like a silly straw, V told her man and mother that she wanted them to do it the regular way. Both of them were shocked and asked V if she was crazy, but V's desperation persuaded them to go along with it. If you didn't see it yet, you will just have to watch the episode to see how that went down, we're not describing the sheet with the hole in it or nothing else. Yikes!
Jimmy came back just as the kids were being hauled away and offered his assistance while Fiona went to work and tried to get some time off. The manager Bobby was a total asshole about it and Fiona ended up without a job at all. She and Jimmy found Frank and coerced him into straightening up long enough to get the kids back.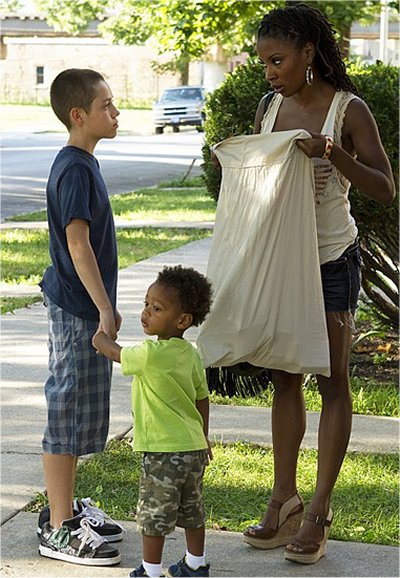 Liam and Carl were placed with a biracial gay couple who wanted to adopt a biracial baby really bad and they were willing to take Carl along with the deal. Having just learned about gay men, Carl inquired into their sexual activities and got into their porn. He stole a bunch of stuff and ran away with Liam to V's house. She told him that he couldn't run away because she knew it would ruin the couple's chances of ever adopting (since that happened to her). V gave Carl some good advice — make them not want Liam — which he immediately put into action by letting the baby draw all over the walls and window sills.
The childcare worker, Brittany Sturgess, was so worried about placing Deb with a lady who had a whole passel of kids that she gave Deb her number, just in case. As soon as she was gone, the "kindly" foster mother put Deb to work minding the younger children. This wasn't exactly something Deb wasn't already used to so she made friends and adapted easily, but she still looked sad when Fiona came to visit, with books and chocolate kisses.
Ian and Lip were sent to a boot camp which might have been pretty terrible if Lip was not paying money to keep things running smoothly.  The guy in charge didn't care for Lip's smart ass attitude. Ian took off to spend the night with Mickey and they were engaged in a most unnatural sex act that involved some huge black balls when Mickey's father, Terry, came home.  He beat the hell out of Ian first, then Mickey. When Ian tried to take off, Terry, pulled out a gun. Then he smacked Mickey in the head and got on the phone and said "Send over the Russian." The Russian turned out to be a hooker he instructed to have sex with Mickey until she "fucked the faggot" out of him. Terry forced a horrified Ian to watch. Mickey apologized with his eyes to Ian then flipped over so he would not have to look at Ian's face and pretended, we assume, to be into it to satisfy Terry.
In the meantime, Sheila was enlisted to impersonate Monica so that the parenting class requirements could be successfully completed. There were urine tests to pass and Frank was going through some heavy duty withdrawal to the point where he had to take a Valium, but he found a way to pass the drug test anyhow. (Yeah, you'll have to watch that)
Everything looked like it was going to be good enough to get the kids back and Fiona was complimented by Brittany Sturgess on being a good sister.  Fiona wanted to know who reported them and of course the worker couldn't tell her but she put the anonymous phone call on her computer screen and told Fiona not to click on it while she took a bathroom break. Fiona got to listen to everything her father, Frank, said while reporting them.
The previews look like Jimmy will be getting hassled by the goon squad next week. It will be back to Estefania or else again. Fiona is beaten to the punch when she tries to file a purported copy of Aunt Ginger's will with the Cook County Clerk.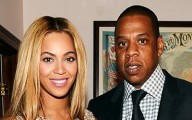 Beyonce and Jay-Z are reportedly expecting their second ...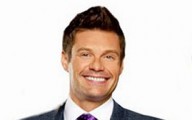 In the wake of Randy Jackson's announcement that ...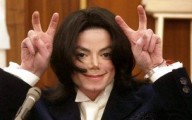 Wade Robson now claims Michael Jackson abused him, ...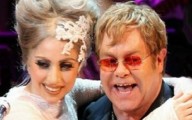 Lady Gaga was given the honor of being ...
Recent Comments
Popular Stories