Donald Trump on Celebrity Apprentice: Nevermore
We will never hear Donald Trump utter the words "You're fired" again. At least not on "Celebrity Apprentice," according to NBC entertainment chairman, Bob Greenblatt, who said so on Thursday.
Greenblatt said the show will not be coming back next season at all but it will return and when it does, it will have a new host. NBC cut its ties with Donald Trump back in June, when it took issue with the statements he made about illegal Mexican immigrants. Trump's remarks were widely construed to apply to all Mexicans and both NBC and Univision chose not to air the Miss USA pageant as a result.
While Greenblatt made it clear that Trump would no longer be hosting the popular reality show, he also said nice things about the Donald:
"He is a lovely guy. He was very much a collaborator and worked with us closely on 'Celebrity Apprentice' and, you know, there's a really effusive great guy. We weren't in any sort of adversarial position."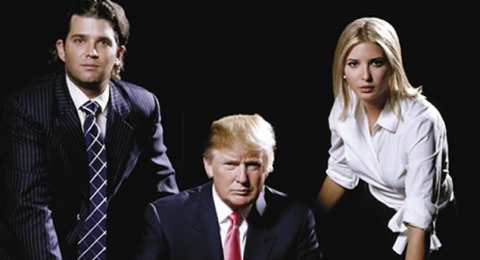 There's no specific mention of whether the Trump children are out, too. Ivanka, Don and Eric Trump were often judges in various CA episodes. One possible replacement host for the Republican presidential candidate mentioned is Martha Stewart.