Snoop Dogg 2012 Arrest: Weed Again
Published on January 9, 2012 by name team · No Comments
Rapper Snoop Dogg added another arrest to his credit (or discredit depending upon your POV). This once was for possession of a "small amount of marijuana" found during a routine inspection of the Dogg's tour bus at the U.S.- Mexico border checkpoint east of El Paso.
And get this: a dog sniffed it out. LOL! We love it. Hi-ho, the derry-o. The dog got the Dogg.
A spokesman for the sheriff's office stated that the 40-year-old rapper had no qualms about admitting the pot was his very own. The pooch found a prescription bottle and two other containers with marijuana in them.
Snoop has had too many prior arrests to list in such a short post, so short because we don't feel like listing them. Suffice to say that most of the time, he gets a fine and a suspended sentence. Should we state the obvious? If it was anyone else (except Willie Nelson, of course), blah, blah, blah.
Tags: snoop
Who All Else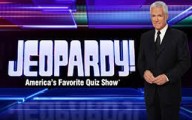 Here are the Hometown Howdies for the current week on Jeopardy! -- 4/21 through 4/25. Handy Jeopardy-Related Links: LocateTV - ...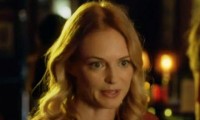 In the second episode of Season 7 of Californication, Julia is Levon's mother, the actress that Hank Moody ...
Popular Stories