Shemar Moore on 'The Talk'
Published on January 17, 2011 by the boss · No Comments
Shemar Moore (Criminal Minds) appeared on The Talk today, feeling up Sharon Osbourne's ass and saying he was surrounded by sexy women. Much to the delight of a lady in the audience in a hot magenta blouse, he picked her up in the air. Shemar told Sharon Osbourne not to start nothing, then there "won't be nothing because your husband will kill me." To Julie Chen, he said, "Your husband is my boss." "And he will fire you," Julie finished. Leah Remini said her Puerto Rican husband will kick Shemar's ass and he should sit "his little behind down." Shemar said "ain't nothing little about all this junk," and Leah Remini reminded him to behave because his mother was watching. Shemar said it was true and his mom was so excited about his "The Talk" appearance, she said "forget The View, you need to go on The Talk."
When the joking around subsided and after a commercial break, Julie Chen asked Shemar: "Your mom is white, your dad is black, you grew up all over the world. What did your mom teach you about diversity?"
Shemar replied, "Let me start by saying today's Martin Luther King Day and it's a really proud day for African-Americans. Barack Obama is President of the United States. He's half-black and half-white, like I am, so yes, I'm excited that there's a black president but what I'm more excited about is that there's a man at the top who helps us see past color. I'm 40 years old, I've been half black and half white the whole time, but in this country, it's still a little strange. It's still a little misunderstood. It's still — you know, there's still that pressure on you to walk the walk or talk the talk of whatever you're supposed to be — you know — keep it real. What are you? And so for me as a kid, I struggled with issues of, you know, 'I'm not white because my skin is too brown, but I'm not black, because my skin isn't brown enough, so what am I?' And my mother just tried her very hardest to instill in me that 'you're not a color, you're a person, you're a human being, you're Shemar Franklin Moore, so let other people see color when they look at you, but when you look outward, you don't see color and you judge people by their character.'"
Shemar's name is a combination of his dad's name
Sherrod and his mom's name Marilyn.
Shemar said he was raised out of the United States for the first six years of his life and never heard racial slurs until he moved back to the States. (he said whatever particular words he was referring to, but they were muted out). Well, yeah — it would have been quite peculiar if he was hearing that stuff since everyone, including him, was speaking Dutch (according to his IMDB bio). As much as we love Shemar, we want to point out that most kids who do hear racial slurs under the age of 5 in the States hear them in their own homes, and then they "share" them with their classmates when they go to school.
Shemar credited his mother, a highly educated lady from Boston, with instilling values that allowed him to see past color, to stay strong and have a strong sense of self. "Without that type of value system," Shemar said, "I wouldn't have the life, let alone the type of success or gotten on the type of path that I've gotten on at this stage of my life."
Watch Shemar as FBI profiler, Derek Morgan, on Criminal Minds Wednesday nights at 9 PM (ET) CBS
Tags: derek, julie, leah, luther, marilyn, martin, sharon, shemar, TV
Who All Else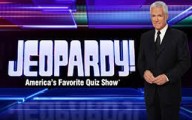 Here are the Hometown Howdies for the current week on Jeopardy! -- 4/21 through 4/25. Handy Jeopardy-Related Links: LocateTV - ...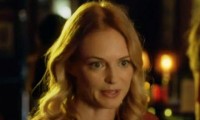 In the second episode of Season 7 of Californication, Julia is Levon's mother, the actress that Hank Moody ...
Popular Stories