New Years Rocking Eve: Taped Beyonce Segment
Published on January 1, 2012 by name team · No Comments
Beyonce was the first performer announced on the 40th anniversary of Dick Clark's New Years Rockin' Eve 2012 with Ryan Seacrest. Taio Cruz, Florence and the Machine, Gym Class Heroes, LMFAO, Nikki Minaj, One Republic, Robin Thicke and Will.i.am were all announced next.
Fergie was the host In Hollywood for the 6th year in a row. Wearing a tight fitting sparkly mid-thigh length silver dress, she said she was thrilled because the "last 40 years is just not New Year's until you spend it with Dick Clark."
In NYC, Jenny McCarthy said "May your hangover be as painful as mine."
Ryan Seacrest introduced Nikki Minaj performing "Turn Me On" from Hollywood. Minaj was rockin' more than New Year's. She had on an outfit that looked like it was straight outta the Jetsons.
Seacrest then announced that Beyonce could NOT appear because she is about to give birth to her first child. A taped performance from London was played with Bey singing "I Was Here" on a stage while a ballerina twirled around. With a "this short" red skirt in front and floor length train in back, it was obviously taped before any pre-baby bump.
But Beyonce was not at the hospital with contractions and Jay-Z pacing the floor. The power couple were spotted in Brooklyn having a cozy New Year's Eve dinner at Buttermilk Channel.
Who All Else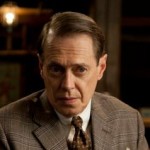 Here are some quotes from "White Horse Pike", the tenth episode of Boardwalk Empire's Season 4: Eli Thompson: I ...
Friday, November 8 Adam Wilson from Chattanooga, TN won $22,049 on tonight's Wheel in the main game, then ...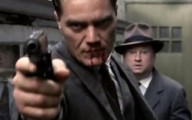 Here are some quotes from "Marriage and Hunting" (recap here) the ninth episode of Boardwalk Empire's Season 4: Nelson ...
Popular Stories
On The Tube