Maggie Sajak Gets a Plug from Dad
Published on January 3, 2012 by VJ · 5 Comments
Pat Sajak is so proud of his beautiful 17-year-old daughter, he gave her new video a plug on tonight's Wheel of Fortune
Pat said you can find out all about Maggie on her website, MaggieSajak.com, or check her out on Facebook and even buy her song on iTunes.
Who All Else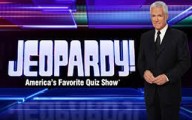 The Teen Tournament is coming up for the next 2 weeks and these 15 youngsters will be competing ...
Anyone excited about "Sports Jeopardy!" on Crackle? They are already holding auditions and have had over 25K applicants, ...
Recent Comments
Tags