Final Jeopardy: U.S. Government Agencies
Published on April 30, 2012 by name team · No Comments
The Final Jeopardy question (4/30/2012), in the category "U.S. Government Agencies" was:
Its seal shows a 16-pointed star, symbolizing the search for information, on a shield symbolizing defense.
The Teen Tournament kicked off today with three new players: Eliza Scruton, a junior from Louisville, KY: Rose Schaefer, a junior from Portland, OR and Jeff Haylon, a sophomore from Newtown, CT.
Those who survive the quarter finals will get the privilege of playing Jeopardy! in Constitution Hall in Washington, D.C. next week. The tournament winners are guaranteed: first place: $75,000; second place: $25,000; and third place: $15,000. "Quite often," Alex reminded us, "the players exceed those minimum guarantees."
Jeff found the Jeopardy! round Daily Double in "What a Century." The girls got the drop on him and he was in third place with $600, half of what Eliza had and $1,600 less than Rose who had the lead.  He went with the $1,000 allowance and he was RIGHT.
Russia loses its last czar.
show

.
Eliza finished in the lead with $5,800. Rose and Jeff were tied at $3,200. Jeff went first in Double Jeopardy!
Rose found the first Double Jeopardy Daily Double in "Kings and Queens." She was in second place with $4,800, $6,200 less than Eliza and $800 more than Jeff. She bet $2,000 and she was RIGHT.
In 1863, George I became King of this country & known as King of the Hellenes.
show

.
Rose continued on to give Eliza a serious run for the money. With lightning fast buzzer action, she overtook the lead for a moment, but when Eliza regained it, she also found the last Daily Double in "Physical Science." She bet $1,500 of her $16,600 ($200 more than Rose had) and she was RIGHT.
In an atom, these particles move in arrangements called orbitals"
show
That victory notwithstanding, Rose still finished in the lead with $18,400. Eliza was in second place with $18,100 and Jeff was pulling up the rear with $7,200.
ONE of the contestants got Final Jeopardy! right.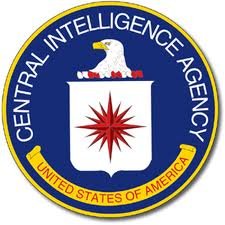 WHAT IS THE CIA?
The CIA has the information contained in the clue on its Kids Page for grades 1-5, with some additional information about the eagle that is also on their seal: "The bald eagle is our natonal bird. It symbolizes strength and alertness." The page also shares how Ben Franklin voted for the turkey as the national bird, but, apparently, other founding fathers were not keen on the idea of eating the national bird on Thanksgiving every year. (Star Spangled Banter)
Jeff wrote down "FBI." He bet $7,000, so he ended up with $200.
Eliza got it right and bet $1,901. She finished with $20,001.
Rose also wrote down "FBI." Her modest bet was $3,000, so she finished with $15,400, which ought to put her in line for a Wild Card spot.
Eliza automatically advances to the semi-finals.
Tags: eliza, jeff, jeopardy, rose, tournament
Who All Else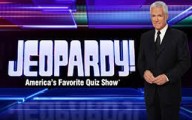 Here are the Hometown Howdies for the current week on Jeopardy! -- 4/21 through 4/25. Handy Jeopardy-Related Links: LocateTV - ...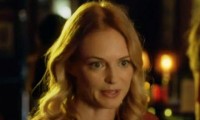 In the second episode of Season 7 of Californication, Julia is Levon's mother, the actress that Hank Moody ...
Popular Stories