Final Jeopardy: French Painters
Published on February 20, 2012 by name team · No Comments
The Final Jeopardy question (2/20/2012), in the category "French Painters" was:
"This French painter wrote, 'I am good for nothing except painting and gardening."
The Teachers Tournament semi-finals continue today, and one of these three teachers will emerge a semi-finalist: Kathryn Wendling of Farmington, MN, Mary Ann Stanley of Stateboro, GA. and Brad Brown of Nashville, TN.
Mary Ann got the Jeopardy! Daily Double in the category "Theme." With $4,800, she had $1,800 more than Kathryn and 3,400 more than Brad. She bet $1,800.00, said "Cast Away" and she was WRONG.
"The theme for this Tom Hanks movie is sometime referred to as 'the feather theme'."
show

.
Mary Ann recouped that loss and then some and finished in the lead with $5,800. Kathryn was second with $3,600 and Brad was in third place with $2,000.
In Double Jeopardy, right after all 3 contestants blew it on the John the Baptist clue, Mary Ann found the first Daily Double in "Bible Guys." She now was in the lead with $15,800, over $9,000 more than Kathryn or Brad. She bet $3,000 and, this time, she was RIGHT.
"And it came to pass at the end of forty days, that he 'opened the window … which he had made'."
show

.
Brad got the last clue which was the last Daily Double. The category was "Independence Day." He was in third place with $9,200, $400 less than Kathryn. He didn't even want to try to approach Mary Ann's lead of $22,400 and only bet $1,000. He picked "France" and that was WRONG.
"Belgium. October 4, 1830, from this country."
show

.
Nate finished in third place with $8,200. Kathryn had $9,600 and you already know Mary Ann had $22,400.
Only one correct Daily Double today and, sacre bleu!, only ONE teacher got the correct response in Final Jeopardy.
Paintings … Gardens … Water Lilies … duh! Perhaps they were distracted by Alex reading the English clue with a French accent (he did that two times in this game). We're sure when Monet wrote it, it was in French — we even looked it up: "Hormis la peinture et le jardinage, je ne suis bon à rien." And, he was extremely good at both.
Here is a quote from Artists in Residence: A Guide to the Homes and Studios of Eight 19th-Century Painters In and Around Paris
, one of the many books that quote Claude Monet's sentiments about his talents.
"Here in the Clos Normand, the orchard that gradually became Monet's garden, the artist stood at his easel, wearing his soft felt hat and wooden clogs and capturing the shifting effects of light and color at various times of day. "I am good for nothing except painting and gardening," Monet often said, asserting that he would have been a botanist had he not become a painter."
Brad wrote down "Cezanne," who was equally proficient in still lifes, portraits, landscapes and studies of bathers. Brad bet everything and finished with zero.
Kathryn also bet everything, but she got it right. She finished with $19,200, knocking someone off the wild card list today.
Mary Ann wrote down "Gaugain." Besides painting, Gauguin was good for sculpting, print-making, ceramics and writing. Mary Ann wisely only bet $100, so she won the semi-final spot and also has the highest score, as of today, among the semi-finalists. We know it doesn't matter when the finals begin but, still, the contestants should get some recognition for their scores.
Semi-finalists so far:
Mary Ann Stanley $22,300
Catherine Whitten $21,173
Patrick Quinn $20,001
Brooks Humphreys $13,700
Here's how the Wild Card scores stack up now:
Kathryn Wendling $19,200
Nate Rice $16,500
Lisa Johnston $13,600
Elissa Hoffman $11,700
Who All Else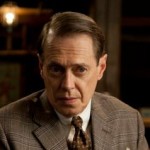 Here are some quotes from "White Horse Pike", the tenth episode of Boardwalk Empire's Season 4: Eli Thompson: I ...
Friday, November 8 Adam Wilson from Chattanooga, TN won $22,049 on tonight's Wheel in the main game, then ...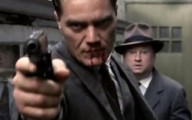 Here are some quotes from "Marriage and Hunting" (recap here) the ninth episode of Boardwalk Empire's Season 4: Nelson ...
Popular Stories
On The Tube