Elvis Andrus Tattoo Lands Him on the Bench
Published on March 1, 2013 by Sport Team · No Comments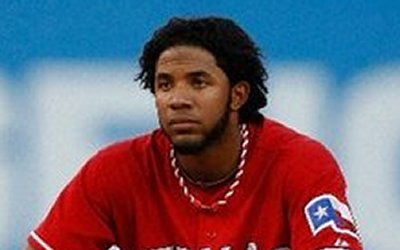 A sore arm kept Texas Rangers shortstop Elvis Andrus out of his team's lineup for the Rangers' spring training game on February 28th. 
Andrus' sore arm wasn't from throwing a little too hard. It turns out his arm was sore from his new tattoo.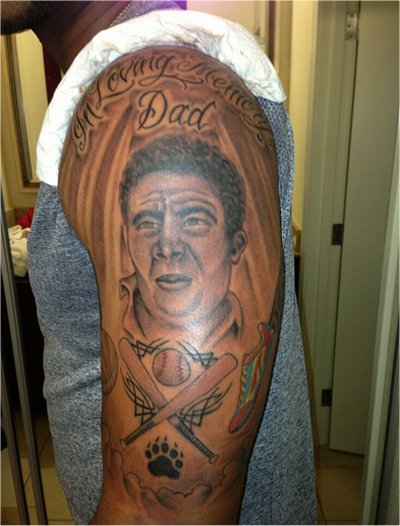 Andrus showed off the new tattoo on Twitter, and you can see why he would need a day to recover! The tattoo completely covers his upper left arm and shoulder. The tattoo honors his father, who died when Elvis was seven. There's no indication that he'll give his mom equal time on the other shoulder. 
Missing a spring training game isn't a huge deal for a player of Andrus' caliber, but it is an unusual reason for such an absence. No one with the Rangers could remember this type of thing happening before. We go back farther than we'd like to admit and we've never heard of this either.
Tags: elvis, tattoo, texas rangers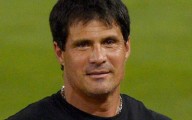 Baseball outfielder and former Celebrity Apprentice Jose Canseco ...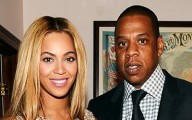 Beyonce and Jay-Z are reportedly expecting their second ...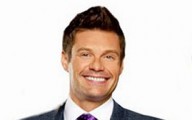 In the wake of Randy Jackson's announcement that ...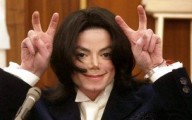 Wade Robson now claims Michael Jackson abused him, ...
Recent Comments
Popular Stories
Boardwalk Empire
Singers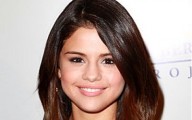 While no doubt trying to put an end ...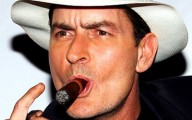 One day Charlie Sheen is offering to mentor ...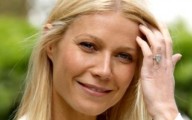 Straight from being named People Magazine's Most Beautiful ...
Tip Jar
Tags
Categories
Archives