Contest: Margaret Thompson Season 4 Storyline
Published on December 5, 2012 by the boss · 10 Comments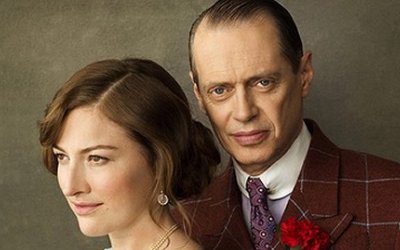 Want to win a $25.00 Amazon gift card? All you have to do is write the best Season 4 storyline for Margaret Schroeder Thompson. Even Terence Winter says he doesn't know where Margaret is going in Season 4, so let's help him out. We have some ideas and we want to see who else is thinking along the same lines. So, yeah, the winner will be chosen just on the entry we like the most.
In about 50 words, more or less, leave a comment with your synopsis of what the character Margaret Schroeder Thompson's course will be in Boardwalk Empire Season 4, including how she will figure into Nucky Thompson's life and mentioning any existing characters who may figure into her storyline.
You can submit silly or improbable stuff if you want like Margaret running into Salvatore Maranzano when he emigrates to Brooklyn in 1925, but that's not what we're looking for and it probably won't win.
Margaret has left Nucky at this point, but they are still legally married — not to mention that any Catholic knows they are married in the eyes of God till death do them part, even one who has just committed a horrible sin and crime, like Margaret.
The BIG QUESTION is why does he want her to come back, after telling Eli that he doesn't want anyone around them that they don't already trust? Margaret has got to be the most untrustworthy ho on the show.
Season 3 Recaps: 1 – 2 – 3 – 4 – 5 – 6 – 7 – 8 – 9 – 10 -11 – 12
So leave a comment below and tell us what you think Margaret will be doing in Season 4 of Boardwalk Empire.
This contest starts today, December 5, 2012, and ends on Saturday, December 8, 2012 at 11 p.m. Eastern. So it will be over at 10 pm Central Time, 9 pm Mountain and 8 pm Pacific on Saturday.
Don't copy a plotline already posted and just add to it — if it is too similar, we will go with the one posted first, and of course, one post per email please.
Don't enter for other people. That was done the last time we ran a contest and we will not award a prize to someone who didn't even know they entered a contest!
Be sure your email (which is not visible) is correct. We will email the winner first to verify he or she was the person who posted the comment.
We will post the winning entry in a new post so we can expound upon why we love it so much.
Note to spammers. Don't bother. Any spam post will be summarily deleted.
Tags: boardwalk empire, margaret
Who All Else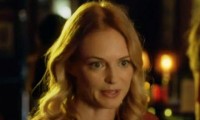 In the second episode of Season 7 of Californication, Julia is Levon's mother, the actress that Hank Moody ...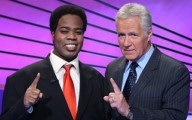 Here are the Top 12 candidates for Jeopardy's 2014 Tournament of Champions as of 3/12/2014: Arthur Chu $297,000 (11x champ) Ben ...
Popular Stories