Bret Michaels: From Winner to Loser
Published on March 4, 2013 by name team · No Comments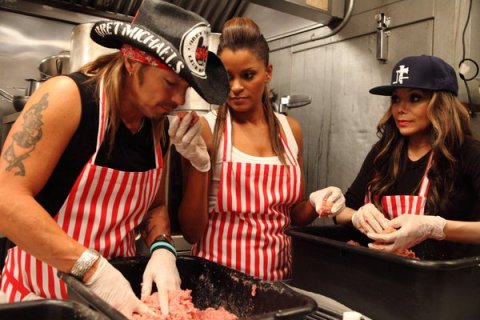 In the 3/3/2013 premiere of "Celebrity Apprentice: All-Stars," 14 former contestants returned to compete for the ultimate All Star Celebrity Apprentice title, as well as in all the challenges along the way.
Trump decided that for the first challenge, in an episode entitled The Wolf in Charge of the Hen House, he was going to mix things up and not go men vs. women this time around. Trump had a lot of skepticism about why Season 3 champ Bret Michaels came back. As a judge, Piers Morgan seconded that, saying he'd never do it just because he wouldn't want to take the risk of being fired after winning. But it wasn't about that for Bret — it was about raising more money for charity. Well, it didn't work out too well for him.
Trump picked Bret and 6′ 6″ country singer Trace Adkins to head up the two teams and told them to pick their team members. Trace got to go first and picked Penn Jilette because he wanted one guy that was an inch taller than him. Just kidding. Trace said Penn was very smart. Bret picked Omarosa right off the bat. Gary Busey and Dennis Rodman were the last two picked and Trace picked Gary. Apparently one 6′ 7″ guy was enough. So the teams ended up like this:
Power: Brande Roderick (Team Leader), Bret Michaels, Omarosa, Claudia Jordan, La Toya Jackson, Lil Jon and Dennis Rodman
Plan B: Trace Adkins (Team Leader), Penn Jillette, Dee Snider, Gary Busey, Lisa Rinna, Marilu Henner and Stephen Baldwin
The first challenge was to set up meatball shops and make money out of their shops. They also had to make an appearance on "Live With Kelly and Michael," with their meatball recipes to win over the studio audience and some more money.
Trace Adkins didn't seem to care much about his meatball recipe and despite his plan to keep Gary Busey under control, there were some "Gary on the loose moments." But the biggest beef his teammates had with Trace was his decision to close their shop to the general public and only let celebrities in. Trace thought this was the way to go, especially since he was getting $100,000 from "The First Billion is the Hardest" author and financier, T. Boone Pickens. But the team went on and on about how that extra $5 might make a difference. Trace didn't know it until the boardroom, but Stephen Baldwin wasn't even trying to get any of his donors in.
Brande Roderick sold her meatballs to the general public and celebrities, but the donor she was counting on to put her over the top was a no-show so that was a big disappointment for Brande. She still felt that she was doing better than it turned out she was. Ultimately her team earned $250,533, which included the extra $20,000 from the TV challenge. That was less than Brande thought it should be and she seemed to think that Omarosa was doing some funny accounting. But why would Omarosa sabotage her own team?
Whatever she thought was missing would have had to be a lot of cabbage because Trace Adkins' team racked up an amazing $419,539, with no help at all from the general public and despite Stephen Baldwin's douchebaggery.
Brande brought Bret Michaels and La Toya Jackson back to the boardroom for the firing. Bret and La Toya were all for getting rid of Brande, but Trump wasn't having it because she raised more money than anyone on her team. Nope, Trump fired Bret still berating him for coming back on the show and screwing up his winning record.
We're sure no one will want Stephen Baldwin on their team next week. We wouldn't. Maybe Trump will realize that and make him a team leader.
Tags: celebrity apprentice, recaps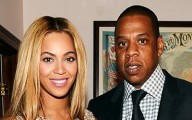 Beyonce and Jay-Z are reportedly expecting their second ...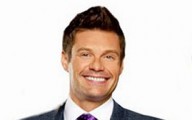 In the wake of Randy Jackson's announcement that ...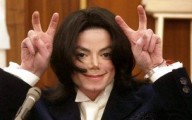 Wade Robson now claims Michael Jackson abused him, ...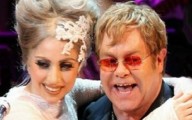 Lady Gaga was given the honor of being ...
Recent Comments
Popular Stories